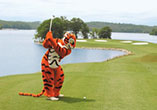 Tee-off with some fellow Tigers in the 4th annual golf challenge.

Center for Visual Arts hosted a reception in Greenville on May 2, 2013 as a way to spread the word about new Clemson art's initiatives in the area.
Consider the online Masters in Public Administration program for practical, applied learning for professionals interested or employed in the public sector.

The Prowl and Growl Coaches Tour continues through May.

Clemson's Class of 2013 grads are ready to turn their passions into careers.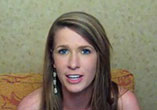 Students express their gratitude to those who have helped them.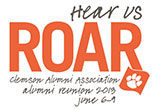 Save the date for June 6-9 for the 2013 Alumni Reunion.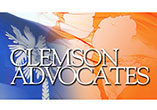 Help connect Clemson to Congress and the SC General Assembly.

DeAndre Hopkins was The Houston Texans' first player ever drafted from Clemson!

See how DC-area alumni are living green!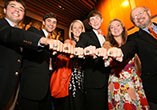 Check out this short video about the Clemson Ring. #ClemsonRing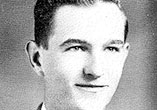 Hollingsworth was one of the most highly decorated casualties in the European Theater.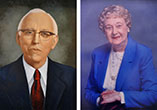 $1M gift to Clemson establishes memorial scholarship and professorship.
Entertainment Tonight anchor to receive honorary degree at Spring commencement ceremony.

McIntyre pledged significant contributions to the Clemson basketball facility.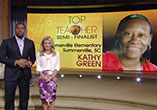 Kathy Green will appear in the 4th Annual Top Teacher Search.

T. Boone Pickens shared insights on leadership in a public lecture at Clemson.

Read about Carlo White's successful journey as a Clemson FIRST graduate.

The Botanical Gardens is getting a facelift! See what changes are in store.

Coty Sensabaugh is passionate about two things: football and combatting blood cancer.

Youth summer camps offer great quality, prices, and a chance to experience Clemson!

Send Clemson World your best Tiger Tailgate photos by June 1, and we'll publish the best one in the Summer/Fall issue!

If students and faculty are the heart of our university, then donors are the backbone.

Clemson is on a roll, and we're coming to a city near you to celebrate and educate!