That the Tiger's roar
may echo o'er the
mountain height!

January 16, 2013

Aiken High School FFA Delivers Holiday Cheer During Campus Tour
Representatives from the Aiken High chapter of FFA presented university administrators with handmade wreaths and homegrown poinsettias during a recent campus visit. During their tour, the Aiken students learned about Clemson's majors in the areas of agricultural education, agricultural mechanization and business, soils and sustainable crop systems, horticulture, turfgrass and forestry. The wreaths were handmade from cuttings collected from Christmas tree farms and the poinsettias were greenhouse-raised by the Aiken High FFA as part of its annual Christmas fundraiser.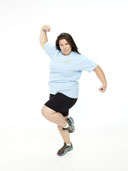 Alumna Tackles Biggest Loser Challenge
Danni Allen, a former architecture major, will compete in Season 14 of NBC's weight loss show "The Biggest Loser!" Allen is one of 15 adult contestants who will work out with trainers, learn to eat healthy and compete in challenges each week. Best of luck, Danni!
FCC Honors Student Research Team
The Federal Communications Commission (FCC) honored professor Juan Gilbert and his team of students from Clemson University's Human-Centered Computing division with the FCC Chairman's 2012 Award for Advancement in Accessibility. Andrea Johnson, a Ph.D. student in Human-Centered Computing, accepted the Chairman's Award for their Prime III voting system during a December ceremony at the FCC headquarters in Washington, D.C.

Celebrating the 50th Anniversary of Integration
A banquet will be held at 5:00pm on January 26, 2013 in the Madren Center Great Hall ballroom to celebrate the 50th anniversary of integration. Jonathon Romain has been commissioned to prepare a commemorative art piece, and there will be an exhibit showcasing his other artwork prior to the gala. Romain will have a limited number of prints for purchase. Charles Ogletree, the Harvard Law School Jesse Climenko Professor of Law, and Founding and Executive Director of the Charles Hamilton Houston Institute for Race and Justice, will be the keynote speaker at the banquet. Ogletree was also named one of Ebony Magazine's 100 Most Influential Black Americans in 2006 and 2007.

2013 Tiger Baseball Tickets Available
Single game general admission tickets for the 2013 Tiger Baseball season are now on sale for $5! Tickets for the South Carolina game to be played in Clemson on Friday, March 1 are available to IPTAY members only, and ticket applications for the Clemson v. South Carolina game to be played at Fluor Field on Saturday, March 2 are available for baseball season ticket holders online at www.clemsontigers.com. A limited number of season tickets are still available for purchase.

ArborGen Testing Poplars as Bioenergy Sources
Researchers at Clemson University's Pee Dee Research and Education Center and Ridgeville-based ArborGen Inc. have collaborated to plant thousands of poplars at the Pee Dee center to determine if certain varieties of the tree are suitable for bioenergy stock. More than 3,000 trees have been planted and will be monitored and evaluated over the next several years.

Food, Fun, and Fellowship…Meal Clubs Are Where It's At!
Meal clubs are just another way to get connected to Clemson! The Alumni Association currently has three meal clubs; the Greenville Luncheon Club (Greenville, SC), the Second Century Society (Columbia, SC), and Clemson in the Lowcountry (Charleston, SC). Each gathering features speakers throughout the year, ranging from professors to Clemson administrators.
Miss South Carolina Shines in Vegas
Miss South Carolina Ali Rogers shows her Clemson pride in Vegas! Ali placed First Runner-Up in The Miss America Pageant on Saturday, and she was featured in an episode of 20/20! Thanks to Clemson Athletics for supporting Ali, as they were featured in the official program book.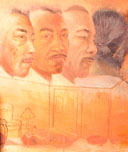 Center for Visual Arts Showcases Student Artwork
On Friday, December 7, 2012 the Clemson University Center for Visual Arts (CVA) held a reception in the Lee Gallery and welcomed patrons to view the works of five Bachelor of Fine Arts (BFA) senior students representing four mediums. The exhibit featured sculpture by Fayssoux Evans and Nathan Smith, photographs by Jerome Williams, video by Gene Ellenberg and paintings by Zach Williams. Be on the lookout for more BFA and Master of Fine Arts (MFA) exhibit shows in April as students prepare for May and August graduations!
Chick-Fil-A Bowl Rivalry Sparks Friendly Competition
Off-the-field competition between LSU and Clemson began days before their kickoff as both teams faced off in five fun events to determine the champion of the Chick-fil-A Bowl's Battle for Bowl Week. The events included arcade basketball, go-kart racing, a milkshake-making competition, and a game of Football Feud. The Clemson team walked away with a convincing 200-50 victory, crowning them Battle for Bowl Week Champions!
Financial Management Magazine Applauds Revived Program
Financial Management Magazine has named Clemson as one of "the top 25 places for students wanting to become future financial planners!" The magazine celebrates the university's rigorous program and its dedicated faculty after the degree was re-instated this fall.

Welcome, Merrill Lynch!
A huge welcome to our new Alumni Association partner Merrill Lynch! Exclusively for Clemson members, Merrill Lynch's Home Loans can save you hundreds of dollars in closing costs when purchasing or refinancing a home. Also, help build your wealth with discounted home financing solutions at historically low rates from Merrill Lynch.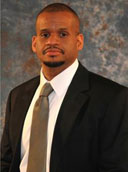 Professor Named Senior Member of Computer Machinery Association
Damon Woodard, an associate professor in the Human-Centered Computing Division, has been named a Senior Member of the Association for Computing Machinery (ACM). The organization is the largest society devoted to educational and scientific computing, and it awards Senior Member status to those who have at least 10 years of professional experience and five years of continued professional membership in the society.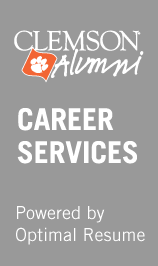 Ecopolosion Summit Strives for Stronger Communities
The second annual Ecoplosion summit will be held on Thursday, Jan. 24, 2013 1:30PM – 5:30 PM, followed by a reception, at the CU-ICAR campus in Greenville, SC. Keynote Speaker Randy Dobbs of Matrix Medical Network, as well as three industry expert panels, will provide insight in entrepreneurship, real estate development, executive management and professional networking opportunities. In addition, the summit will focus on economic development and the strengthening of communities as a means of moving South Carolina forward.
Clemson Crew Takes Third in Head of the Charles Regatta
The Clemson Crew Team won third place in the Women's Collegiate 4 category in the recent Head of the Charles Regatta in Boston, Mass. The Head of the Charles Regatta is the largest regatta in the world and includes participants from colleges, high schools and rowing clubs from every state, as well as several other countries. The Clemson team placed third out of 28 boats racing in the category, rowing the 5K race in under 19 minutes!
More of Clemson World...On Your Tablet!
Additional Clemson World content is available on your tablet. Just go to the app store and down load the free Clemson World app. Read stories you won't see in print; hear Lee Brice, Doug McCormick and Cody Webb sing their Clemson-related songs; listen to "Tiger Rag" on the carillon; read how students brought home the gold in the Dairy Research Institution's new product competition; and more.
Professor Receives Class of 1939 Award for Excellence
Windsor Westbrook Sherrill, professor of public health sciences, has been named the 2012 recipient of the Class of 1939 Award for Excellence for her outstanding contributions to Clemson University. The prestigious award is presented annually to one distinguished member of the faculty whose outstanding contributions for a five-year period have been judged by his or her peers to represent the highest achievement of service to the university, the student body and the larger community.

Missed the Bowl Game? Catch the Highlights!
If you missed the Tiger victory at the Chick-Fil-A bowl game, be sure to catch the highlights and see a special video from the football seniors, too!

Student Veterans Open Assistance Center
A group of student veterans is opening a center designed to help other veterans navigate the transition from the battlefield to campus. The Student Veterans Association will cut the ribbon to open the Student Veterans Success Center and GI Bill Help Desk at 1:30 p.m. Friday, Jan. 11, in Barre Hall room 229. The center will be a resource for veterans who need help with Veterans Affairs and GI Bill paperwork and as a support network as veterans adjust to college life.

Students Launch $60 Scholarships
A Creative Inquiry team has launched $60 Scholarships, a social enterprise that provides educational opportunities to impoverished children living in the Burial Grounds area of Belize. For $60, a child can be provided with a school uniform, books, supplies and tuition for an entire year. The group has raised $600 dollars thus far, enough to send 10 Belizean children to school next year!

Top 10 in 2012
We love this time of year — winter weather, a new semester, and the always-popular top-10 lists! So let's take a look back at 2012 at Clemson! Here you'll find our top five most-read feature stories and our top five most-read news stories. As a bonus, we've found our most popular social media posts. Give them a read, and let's make 2013 even better!
Wind Turbine Test Facility Readies for Milestone
In November of 2009, the U.S. Department of Energy awarded Clemson University a $45 million grant to build and operate a facility capable of full-scale, highly accelerated testing of next-generation wind turbine technology. The U.S. Department of Energy's objective for this project is to accelerate the development and deployment of next-generation wind turbine technology to reduce the cost of energy delivered. Construction on the facility reached another milestone Friday when 1,900 cubic yards of concrete were poured to form the 7-stories tall foundation for the larger test rig.