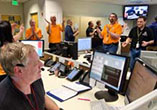 Crashing Success
Cavan Cuddy helped lead a NASA mission to land probes on the moon.
Doing the Right Thing
Harvey Gantt inspires others and teaches the power of friendship, despite all obstacles.

Bring Your Daughter to Clemson
Save the Date for May 17-19 for Bring Your Daughter to Clemson.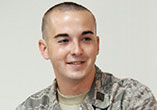 Air Force ROTC Cadet Shines
2Lt Pierce Roberts was named the ROTC cadet of the year!

Lee Hall Addition Wins National Award
Lee III, the new addition to Lee Hall, has won a national award for design achievement.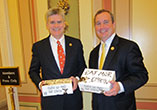 Capitol Hill Shows Tiger Pride
Congressmen Jeff Duncan & Bill Cassidy sport bowl game pride.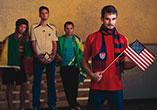 Create Community
See how Living-Learning Communities help students find their place.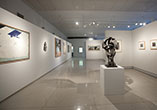 Contemporary Conversations
The Center for Visual Arts presents SC contemporary art.

Dean Emeritus Honored With Scholarship
Jerry Trapnell of AACSB was surprised with an endowed scholarship at his retirement event.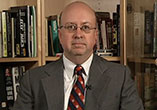 Tiger Pride in the Empire State
NY1 news director sports a Clemson tie after the bowl victory.
Professor Published in Inauguration Portfolio
Prof. Vernon Burton was published in the presidential inauguration historical portfolio.
Now Recruiting: CBBS Mentors!
We're seeking enthusiastic and qualified CBBS alumni to serve as mentors for current CBBS students.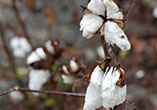 Cotton Crazy
Clemson and the SC Cotton Board host the SC Cotton Growers meeting.
President Barker Back in Clemson
President Barker was released from the hospital to rest.
Trustees Delegate Responsibilities to Provost
Trustees delegated powers to Provost Doris Helms to operate as chief executive of the university while President Barker is on medical leave.

Professor Receives Class of '39 Award for Excellence
Health Sciences professor Windsor Sherrill received the Class of 1939 Award for Excellence.
Students Win Advancements in Accessibility Award
A team of student researchers received the FCC Chairman's 2012 Award for Advancement in Accessibility.
Saddle Up!
The T. Ed Garrison Livestock Arena is hosting an array of events in February.

Life Sciences Celebration
Join us for the "Celebrating the Life Sciences" colloquium and the dedication of the new Life Sciences Facility.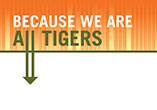 We Empower
We Empower strives to reflect Clemson's values in every decisions.