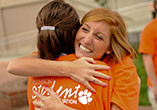 Dollars and Sense
The Princeton Review named Clemson one of the top 75 best value colleges!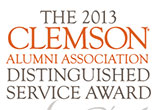 5 to Receive Alumni Honor
Find out who received the Distinguished Service Award.

Clemson Men's Basketball Trip to Italy this Summer
The Clemson Men's Basketball team will be touring Italy this coming August.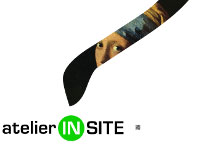 Atelier InSite Beautifies Campus
A creative inquiry team works to display public art on campus.

Atlanta Alums have BIG Stockings to Fill
The Atlanta Clemson Club supported the 12th Annual Empty Stocking Fund to help needy families.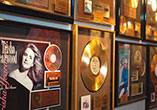 Clemson Roots, Nashville Dreams
Alumni make their way in the Music City.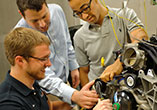 Duke Supports Workplace Initiative
Duke Energy funds the Center for Workforce Development.

Catch the Scoop on Pelican Research
Wildlife research unit studies the effects of gas and oil operations on pelicans.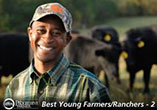 Coleman Honored As Best Young Farmer

Happy Birthday, Anna Clemson
Help raise funds for a monument to Anna Clemson!

Educational and Facility Plans Approved
Trustees approved new educational initiatives at their quarterly meeting.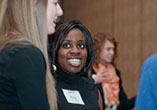 Now Recruiting: CBBS Mentors!
We're seeking CBBS alumni to serve as mentors for students.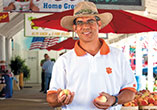 Just Peachy
Researchers ask, "What happens to peaches after the winter chill?"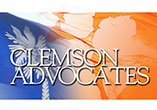 Join Clemson Advocates
Help connect Clemson to Congress and the SC General Assembly.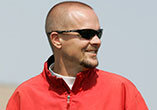 Super Bowl Tiger
Check out Jeff Ferguson's journey as the head trainer for the 49ers.

Communication Students Are on the Ball
Students worked with with a CBS affiliate to help cover the Super Bowl.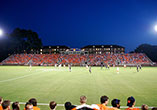 Riggs Field Renovations
Riggs Field is getting updated!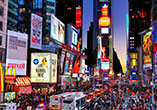 Tiger Pride in Times Square
A Clemson ad shines in NYC while alumni cheer below.

ETV Features Harvey Gantt
SCETV explores the desegregation in The Education of Harvey Gantt."

Protecting Mother Earth
Rita Bolt Barker received "Distinguished Environmental Advocacy Award"

The New Life Sciences Facility is Now Open
The 100,000-square-foot life sciences facility officially opened on Friday.