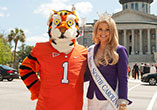 April 10 marked the first Clemson Day at the State House.

The Berkeley County Clemson Club is showcasing Offensive Coordinator Chad Morris.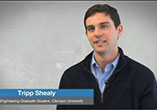 Clemson is working to build the Southeast's first NetZero Energy Home.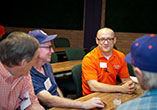 Graduates from '63-'82 gathered at Lowry Hall on April 12th.

Check out these season-long baseball ticket promotions.
Have you ever thought about starting a business? An MBA program can help.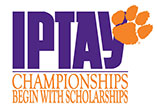 The IPTAY Scholarship Fund has announced a redesign of its website.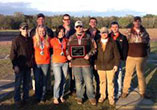 The Shotgun Club won first-place in individual events and the Division III National Championship.

Clemson University and IPTAY have named Davis C. Babb to be the new chief executive officer of IPTAY.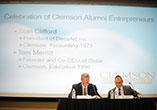 The Spiro Institute honored Clemson Alumni.

Read about Carlo White's successful journey as a Clemson FIRST graduate.

The Prowl and Growl Coaches Tour will be meeting in 4 states throughout April and May.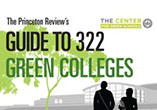 Clemson is one of 322 'green' colleges in the U.S. and Canada.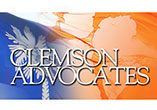 Help connect Clemson to Congress and the SC General Assembly.

Tiger fans team together to discuss tiger conservation.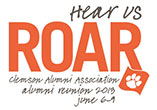 Save the date for June 6-9 for the 2013 Alumni Reunion.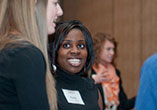 We're seeking CBBS alumni to serve as mentors for students.

Clemson is on a roll, and we're coming to a city near you to celebrate and educate.

Clemson University Board of Trustees Chairman David H. Wilkins has appointed a committee to lead a national search for the university's next president.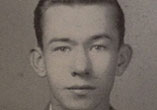 Making the ultimate sacrifice at sea.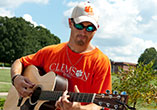 A gift of any amount is important. Plus, your gift lets you buy our Clemson Fund cap for $10.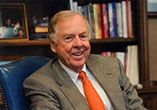 T. Boone Pickens spoke Thursday on the importance of leadership.
Improving SC schools to increase college readiness statewide is the goal of a newly created, independent School of Education.

Watch a video about Clemson's Memorial Park.