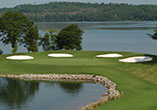 Tee-off with some fellow Tigers in the 4th annual golf challenge.

Students leaving their legacy for generations to come through the Public Art Program - Atelier InSite.
Consider the online Masters in Public Administration program for practical, applied learning for professionals interested or employed in the public sector.

"Tiger Talks" event scores scholarship dollars for local students.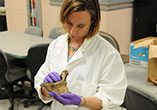 Anthropology Professor Teaches History and Helps Fight Crime.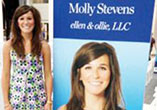 Clemson Alumna Molly Stevens Makes Her Mark in Fashion.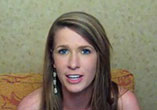 Students express their gratitude to those who helped them succeed.

The Prowl and Growl Coaches Tour continues through May.

How to Keep Your Pet Happy in the Heat of Summer.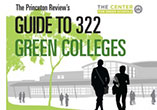 Clemson named a "Green College" by The Princeton Review.

Don't miss out on Dr. Reel's second installment of the history of Clemson!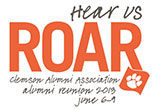 Save the date for June 6-9 for the 2013 Alumni Reunion.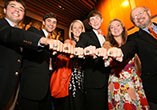 Check out this short video about the Clemson Ring.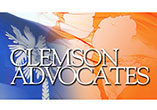 Help connect Clemson to Congress and the SC General Assembly.
Young Alumni Fall Band Party - October 18th at Owen Pavilion. Details coming soon!

Youth summer camps offer great quality, prices, and chance to experience Clemson!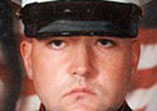 When LCpl Zabierek graduated, he never thought he'd be a Marine.
Special rates available with the Young Alumni Associate Membership at the Walker Golf Course!

Check out the Student Affairs Annual Report.

From Professor to Provost, Helms has paved the way for many. Wish her well in her journey.

Send Clemson World your best Tiger Tailgate photos by June 1, and we'll publish the best one in the Summer/Fall issue! Images need to be at least 300 dpi at 4x6 inches; include your name and class year and a description of your photo.

If students and faculty are the heart of our university, then donors are the backbone.