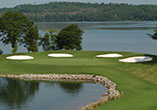 Tee-off with some fellow Tigers in the 4th annual golf challenge.

Clemson student, Ross Kenseth, driving a path to his future.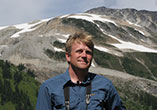 Expeditions' on the treck for three Emmys.
Young Alumni Fall Band Party - October 18th at Owen Pavilion. Details coming soon!

Clemson University and Greenville Health System will establish a healthcare research powerhouse that will lead to job-creating start-up businesses in Upstate SC.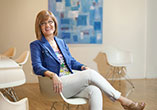 Alumna named one of the 10 Most Generous Marketing Geniuses.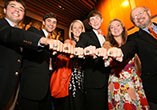 Check out this short video about the Clemson Ring.

Don't miss out on Dr. Reel's second installment of the history of Clemson!
Not all Clemson soldiers marched into battle on D-Day.

Federal, state water leaders tour Clemson Intelligent River

Members of the Senior Platoon came together for their annual spring reunion and meeting on April 24-25, 2013.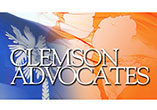 Help connect Clemson to Congress and the SC General Assembly.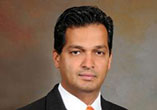 Dr. Gramopadhye selected as Dean of the College of Engineering and Science.
Clemson Professor receives CAREER Award from National Science Foundation.
Show you're a Tiger at heart by making a gift before June 30 and we'll send you a free poster showcasing Dale Cochran's Tiger illustrations that have appreared on Clemson Fund T-shirts over the years.
Special rates available with the Young Alumni Associate Membership at the Walker Golf Course!?

Clemson receives $5M for alliance to increase African-Americans in computer sciences.

Youth summer camps offer great quality, prices, and chance to experience Clemson!

Check out the Student Affairs Annual Report.

From Professor to Provost, Helms has paved the way for many. Wish her well in her journey.

If students and faculty are the heart of our university, then donors are the backbone.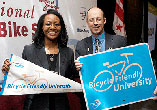 Clemson named Bicycle Friendly University.